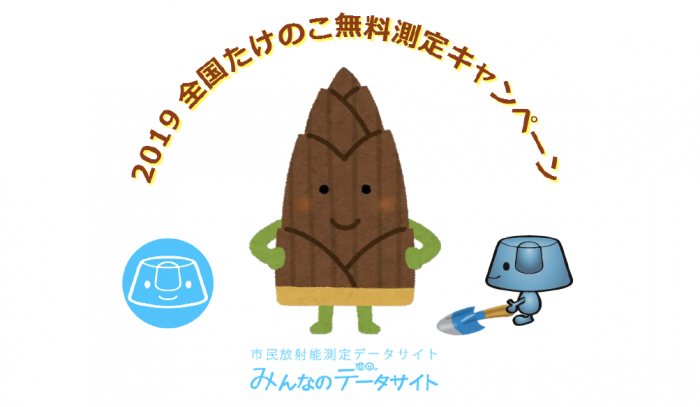 ---
Everybody's data site carries out the 2019 national bamboo shoot free measurement campaign until July 31st.
We would like to invite you to participate by all means.

Eight years have passed since the accident, and the purpose is to reexamine all over the country at a time whether this pollution level of bamboo shoots that tend to be contaminated as spring food has become
This measurement is made free of charge, free of charge for measurement, taken nationwide, and the results are analyzed and published.

For more information, see the 2019 National Bamboo Shoot Free Measurement Campaign Special Page.

We look forward to your participation.
---